Convenient access control solutions to keep your business secure
Double A Security provides electronic access control solutions so you can stop worrying about lost keys or needing to rekey locks after employee turnover. With most systems, you dictate who has the authority to enter which doors and the days and times it's allowed. Many systems provide audit trails, so you can see which employee accesses which doors and when.
Whether you need a system for one door or many throughout multiple buildings, our security professionals can help! Increase your security even more with our alarm systems and security cameras.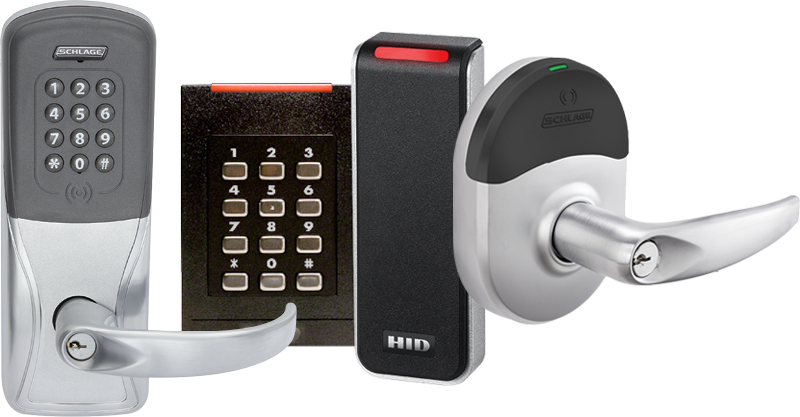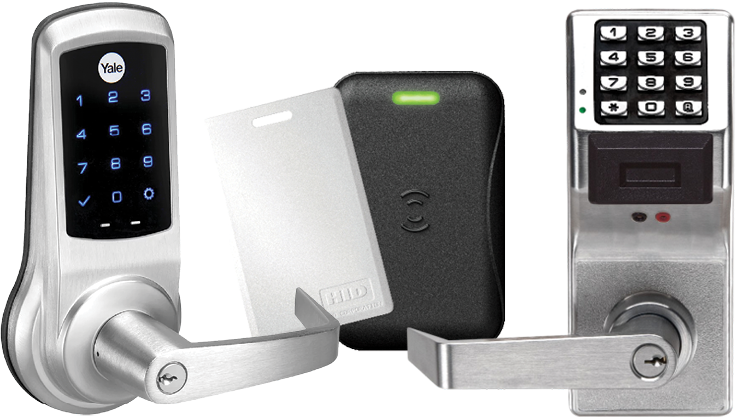 Key Card & Fob Systems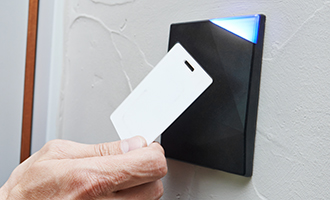 Instead of metal keys, employees are issued key cards or fobs that have a unique internal codes registered with your access control system.
You can quickly and easily add or delete users whenever needed. With audit trails, you can monitor the security of your business around the clock.
Keypad Keyless Entry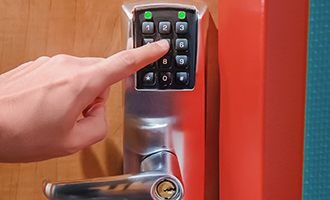 Codes are programmed into digital keypads to allow entrance.
Many of these locks allow numerous PIN codes to be assigned to individual employees. These unique codes restrict access to authorized personnel only and can provide audit trails indicating who unlocked which door and when.
Biometric Access Control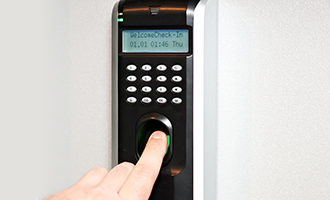 Access is allowed with fingerprint, palmprint or retinal scan to offer ultra high security.
These systems are so refined they only work with live tissues, increasing security beyond anything available in previous years.